El gigante chileno suma su sexto mercado, pero esta vez se expande a Norteamérica. En este sentido, tras firmar un acuerdo definitivo con Apollo Global Management, Cencosud anunció que adquirió el 67% de The Fresh Market Holdings, una cadena de supermercados fundada en 1982 que tiene sede en California, Estados Unidos. Es importante resaltar que Apollo es un gestor de fondos de private equity que adquirió la cadena en 2016.
De esta manera, la compañía chilena competirá en el mercado estadounidense. Según relatan varios medios de comunicación, Cencosud Internacional SpA acordó invertir US$ 676 millones en la compra de una combinación de capital primario y secundario en The Fresh Market.
Además, cabe destacar que el convenio establece la posibilidad de que, mediante mecanismos legales que son práctica en EE.UU., luego de cierto plazo, Cencosud Internacional pueda alcanzar una participación del 100% de la cadena de supermercados estadounidense.
Cencosud también notificó que US$ 265 millones en efectivo irán al balance de The Fresh Market "reduciendo la deuda neta de la compañía a 2,7x EBITDA".
Según el documento de hechos esenciales enviado a la Comisión para el Mercado Financiero "el cierre de la transacción está sujeto al cumplimiento de ciertas condiciones, entre las cuales, obtener la autorización de las mismas por parte de la autoridad de libre competencia de los Estados Unidos".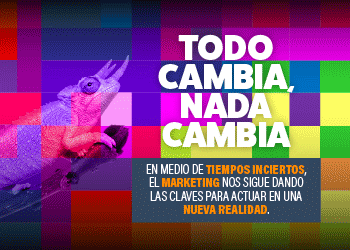 The Fresh Market, empresa especializada en productos orgánicos, veganos y locales, que factura más de US$ 1.900 millones al año, actualmente opera con 160 tiendas arrendadas en 22 estados de EE.UU, principalmente en Florida, California del Norte, Virginia y Georgia.
"Gran paso para Cencosud entrar a Estados Unidos, de la mano de nuestra estrategia de diversificación. Estoy muy segura que será una tremenda experiencia y muy enriquecedora para ambas empresas. Arriba The Fresh Market! Vamos Cencosud!", manifestó Heike Paulmann, presidenta de Cencosud.
Por su parte, Matías Videla, director general de Cencosud, también se expresó emocionado por la nueva adquisición, ya que esto permitirá acelerar el crecimiento y el valor del negocio.
El holding chileno espera que esta adquisición tenga un efecto favorable en los resultados consolidados de Cencosud, aprovechando las sinergias naturales que existirán, tales como la estabilidad del dólar, un mercado de capitales de gran profundidad y acceso a un mercado de mayor poder adquisitivo, entre otros, sin que a esta fecha se pueda cuantificar con precisión.
Cencosud tiene presencia en Chile, Perú, Colombia, Argentina, Brasil y ahora entra a operar en Estados Unidos. Recordemos que recientemente la compañía también acordó comprar el 100% de una cadena de supermercados en Brasil.
Fuente: Perú Retail